Cinnamon Delta 8 THC Mints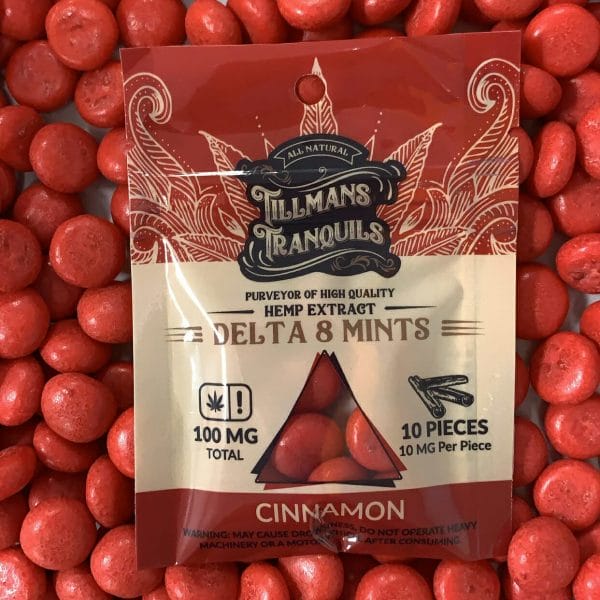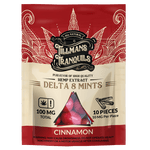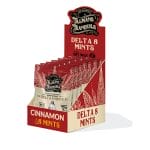 $12.99 – $99.99
Flavor: Cinnamon
10mg D8 THC infused Cinnamon Mints
10 mints per pack
100mg Delta-8 per Pack
The perfect balance of Cinnamon taste infused into an all natural mint.

This product contains less than 0.3% Delta 9 THC
This product does not ship to Alaska, Arizona, Arkansas, Colorado, Delaware, Idaho, Iowa, Mississippi, Montana, Nebraska, Rhode Island, South Dakota, Utah
USE RESPONSIBLY. DO NOT DRIVE OR OPERATE ANY MACHINERY WHILE USING THIS PRODUCT. DOES NOT REQUIRE MEDICAL CARD
All Natural Ingredients
No High Corn Fructose Syrup - Ever
Vegan Safe
Made in the USA with NON-GMO Ingredients
You got questions? Check into our Live Chat and see if we can help you. If not you can always reach us by email at info@tillmanstranquils.com
Orders are shipped almost as fast as you can say Tillmans Tranquils. Free shipping on all orders over $100.
Cinnamon Delta-8 Mints Reviews
Cinnamon 10mg Delta 8 Mints
Anytime - Anywhere discreet Delta 8 on the go
That Fall Time Feeling of Cinnamon
Just Bold Enough Flavor